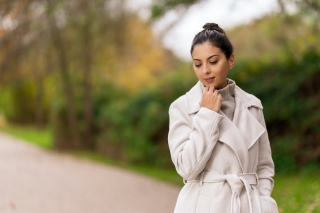 Here is my online dating profile I prepared for
Loveawake
dating site. I slapped this together in about 10 minutes. I'll break it down and elaborate sometime later today (EDIT: scratch that. I'll update this tomorrow. Lots of research and lots of game to share.):
Headline
***My name is Todd with two d's***
About Me

Looking for Mr. Right? Then you're not looking for me. But when you get tired of all of those boring right guys, I'm what's left. Yeah. You like that. I like my cheese in a can. I had a much more formal profile until I took out the garbage. Must be trash day. I was wondering what that smell was. No, wait, I think I just farted. "Oh my god, so gross!". And yes, I just said that on my profile.
Trying to find a guy that's going to pull up in his Rolls-Royce and offer you his Grey Poupon? No? Good. Cause I don't have any. Apparently, they don't sell Rolls-Royces at the local grocery store. My mustard be yellow baby, 'cause that brown be too fancy for me.
Want me to read you poetry? Awwww. How sweet. What? I wasn't talking about reading you poetry. I was talking about how schweet I'd look with a mullet and a six pack of Bud Light. If you think you're Miss Right, or is that Miss Left? Whatever. You get my point, and not my Grey Poupon. Back to what I was saying, if you think you can keep up with me, shoot me a message. And if not? Just shoot me.
You already know that I like to goof around, but that doesn't mean I'm not also serious. In fact, I'd say that I'm VERY straightforward about who I am and what it is that I want. There's no point in telling you who I am, as I believe you have already assessed that by my pictures and writing style, but let me tell you what it is that I want. I want a woman that's easy going, knows how to have fun and not take things so seriously, but at the same time, I want someone who's educated and knows what she wants out of life.
As a man, I understand that you need me to listen, but at the same time, you also need me to communicate with you. I understand that you need me to be nice, but at the same time not to be a door mat pushover type of guy. I understand that sometimes you need me to take my time with you, but at the same time I know that you may need me to knock the dishes off of the counter and handle business right then and there. And most importantly, I understand that you need me to be there for you, but at the same time to give you your space. I get it.
Don't assume that just because I message you, I'm going to be easy for you to obtain. I have standards, and I'm not an easy prize. However, if you seem like a pretty cool girl, then I can guarantee that you will find no one better than me. A little c**cky (someone please explain why they would filter that word)? Yes. But a fact is still a fact.
---
First Date
Girl, I take you to McDonald's. Get you a Happy Meal. Maybe even let you keep the toy. That toy may only be available for a limited time, but you and me? Girl we last forever. Word.*
*At participating restaurants only. While supplies last.